I often find when I order a spinach artichoke dip at a restaurant, I get a lot of creamy cheese and a little spinach and artichoke. This recipe from my mom has ample amounts of both vegetables making for a much heartier dip. You can adjust the amount of artichokes and spinach to your liking. My mom prefers using half the amount of spinach.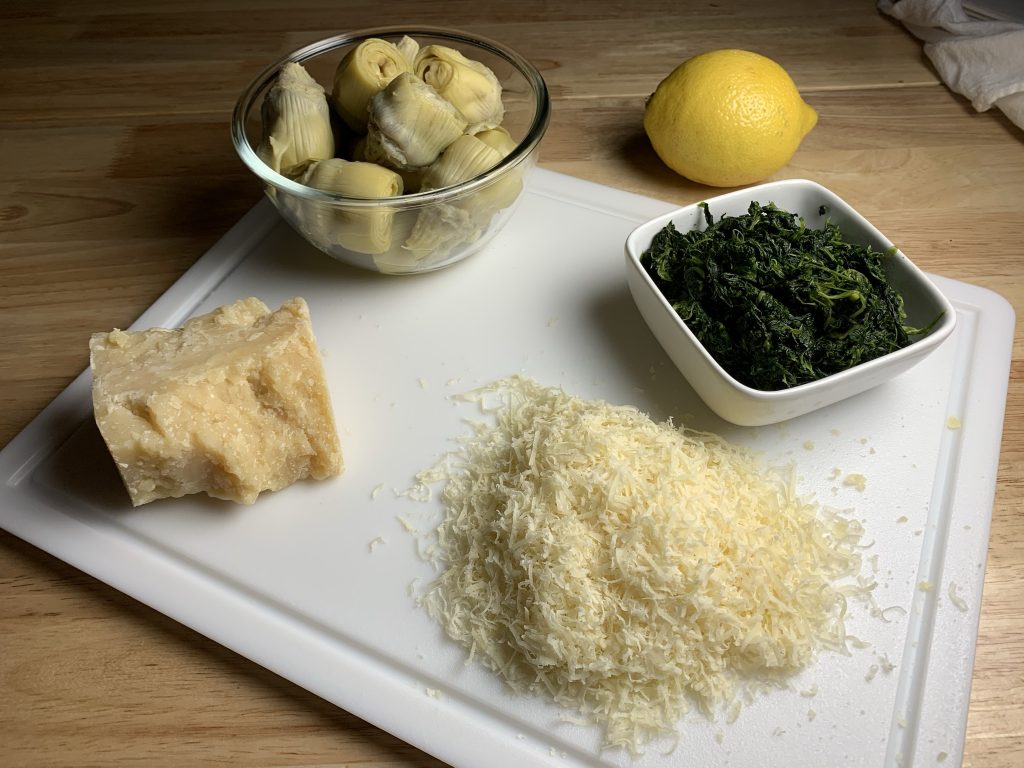 Use a good parmigiano-reggiano cheese. It makes such a difference in flavor and is worth the extra cost. I always have a wedge in the refrigerator; it will last for months.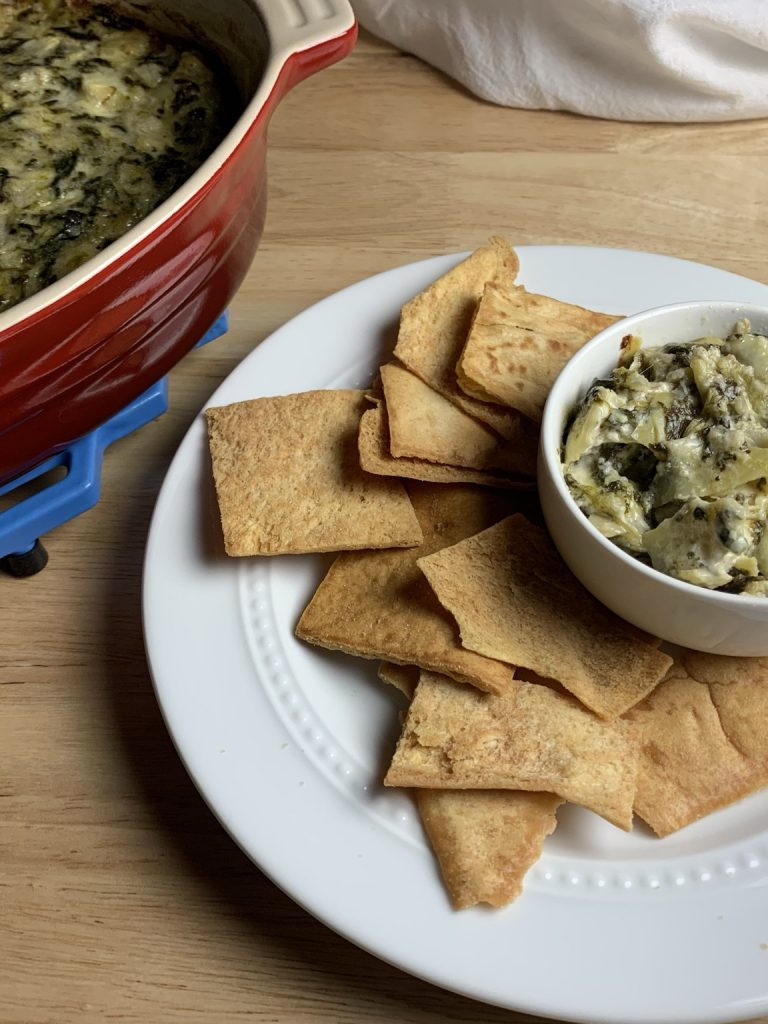 Spinach Artichoke Dip
Instructions
Preheat oven to 350℉.

Cook the spinach according to the package directions. Drain and use a fine mesh colander or kitchen towels to squeeze out as much water as possible.

While the spinach is cooking, roughly chop the artichoke hearts. I like to do some small and some big pieces.

Mix all ingredients thoroughly in a large mixing bowl.

Pour into a greased, 2-quart baking dish, and bake at 350℉ for 35 minutes, until bubbly.

Serve immediately with bread, pita chips, or crackers.

You can make this dish ahead of time and bake when ready. It also freezes well. Just thaw completely before baking.
spinach, artichoke, spinach artichoke, dip, appetizer