Many blue cheese dressings I find have a consistency close to mayonnaise which can make it difficult to evenly distribute the throughout a salad. The ratio of mayonnaise to buttermilk in this recipe gives the dressing a nice, pourable consistency. The ratios can be adjusted to reach your preferred thickness.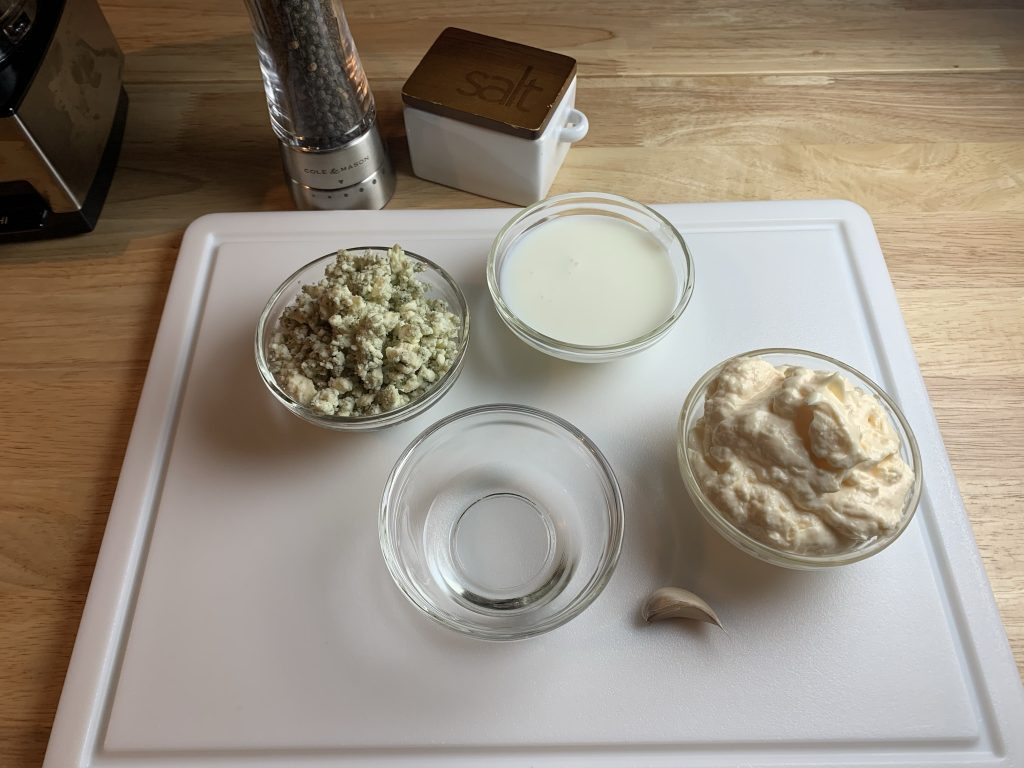 I find that white vinegar provides the perfect acidity. I have tried lemon juice, but I don't particularly like the flavor it adds.
This creamy blue cheese dressing is the perfect dip for Crispy Oven-baked Buffalo Wings.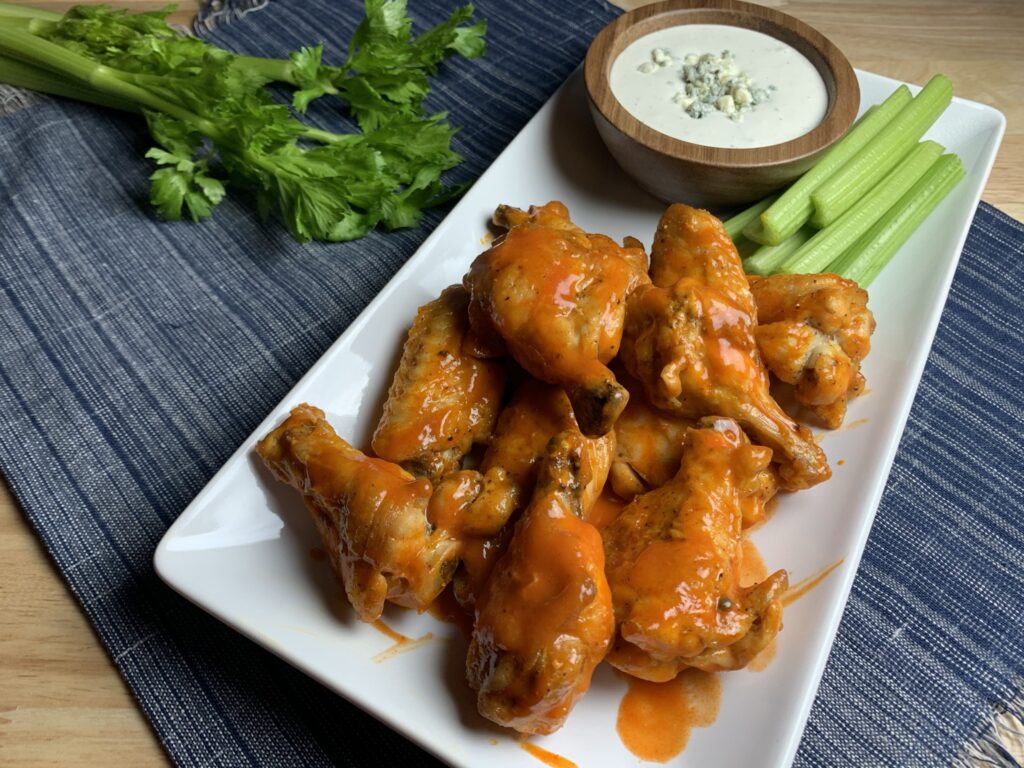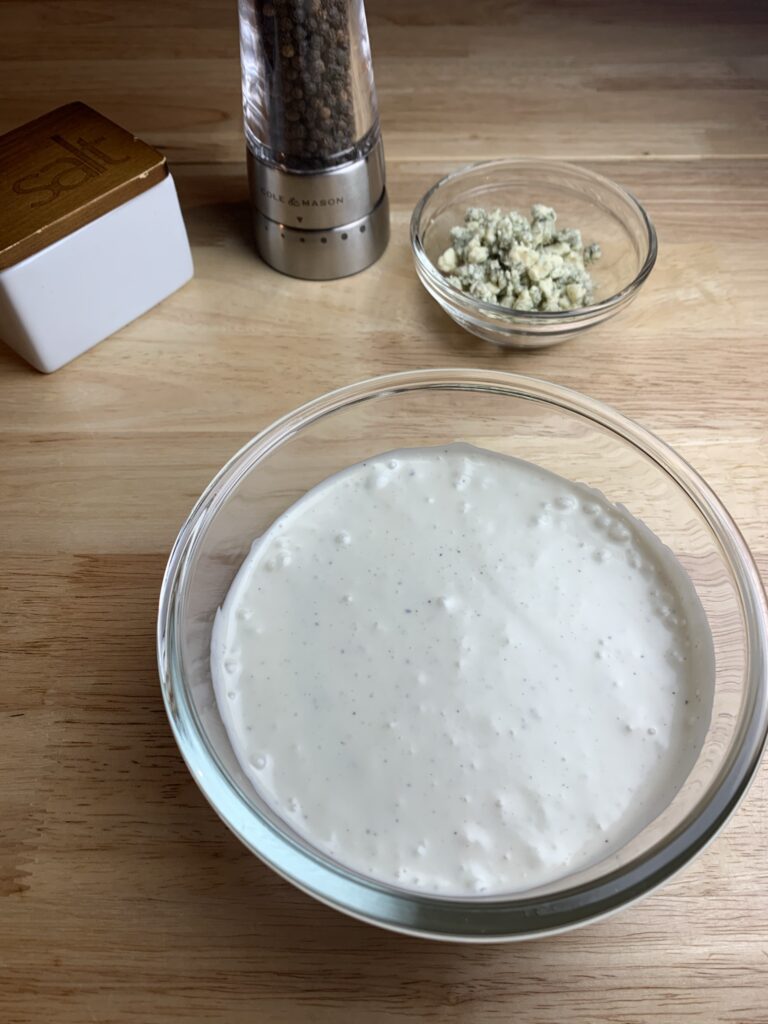 Blue Cheese Dressing
Instructions
Paste the garlic

Mince the garlic and add the salt. Paste the garlic by chopping in the salt and then pressing down on it with the side of the knife. Repeat this until the garlic is liquidy and paste-like.

Pasting is a great method to when using the garlic raw. 

Mix the dressing

Add the garlic and vinegar to a mini food processor. I like to let the garlic sit in the vinegar for a few minutes to mellow the flavor. Add the remaining ingredients and pulse to combine. Blend until the mixture is smooth.

If you don't have a mini food processor, you can use a whisk. Try to mash down on the blue cheese to spread it throughout the dressing.

Refrigerate the dressing

Allow the dressing to chill for a few hours (overnight is even better) to let the flavors marry. You can stir in extra blue cheese if you like some bigger chunks.
blue cheese, blue cheese dressing, dressing