Whenever you plan to make Vegetable Fried Rice or a good stir fry, you need to make your yum yum sauce a night in advance to make sure that the flavors have time to combine. My son once walked to the grocery store to buy a bottle of pre-made sauce when I forgot to do this … true story! Trust me; the bottled varieties don't compare to homemade, and yum yum sauce can easily be made with items that you likely have on hand.
I use tomato paste (I usually have a tube in the refrigerator), but you can substitute ketchup. This will make the sauce a little sweeter, and you may need less water. You can add as much, or as little, water as you like in order to reach the dippable consistency you prefer. Keep in mind that the sauce will thicken a bit overnight.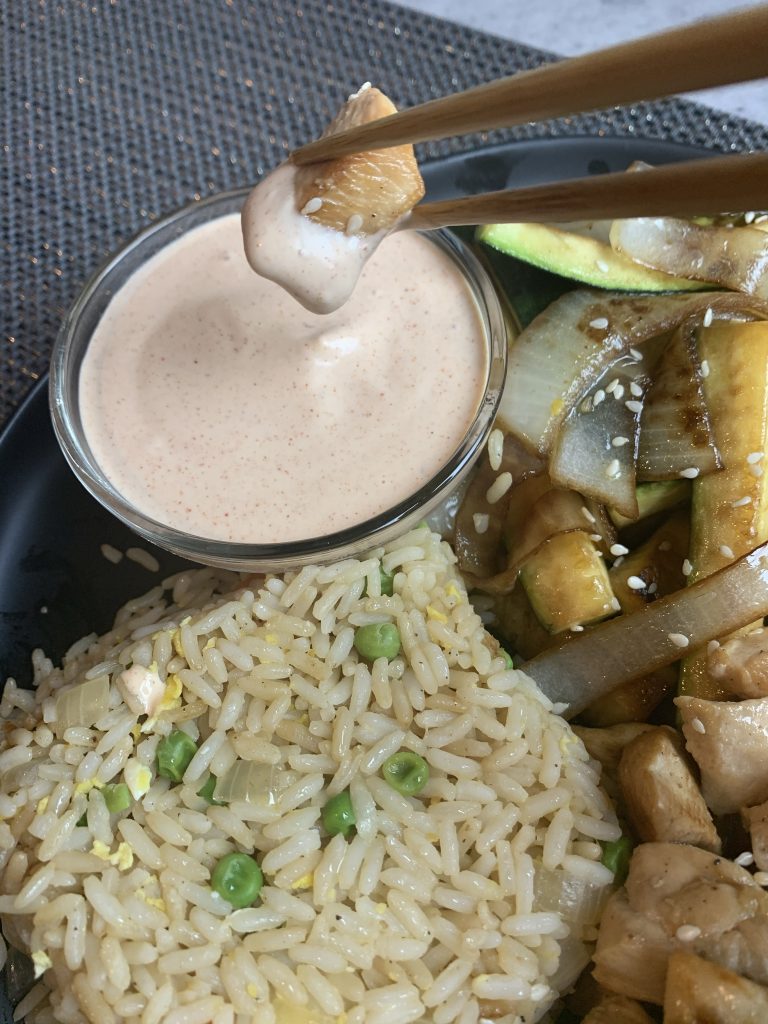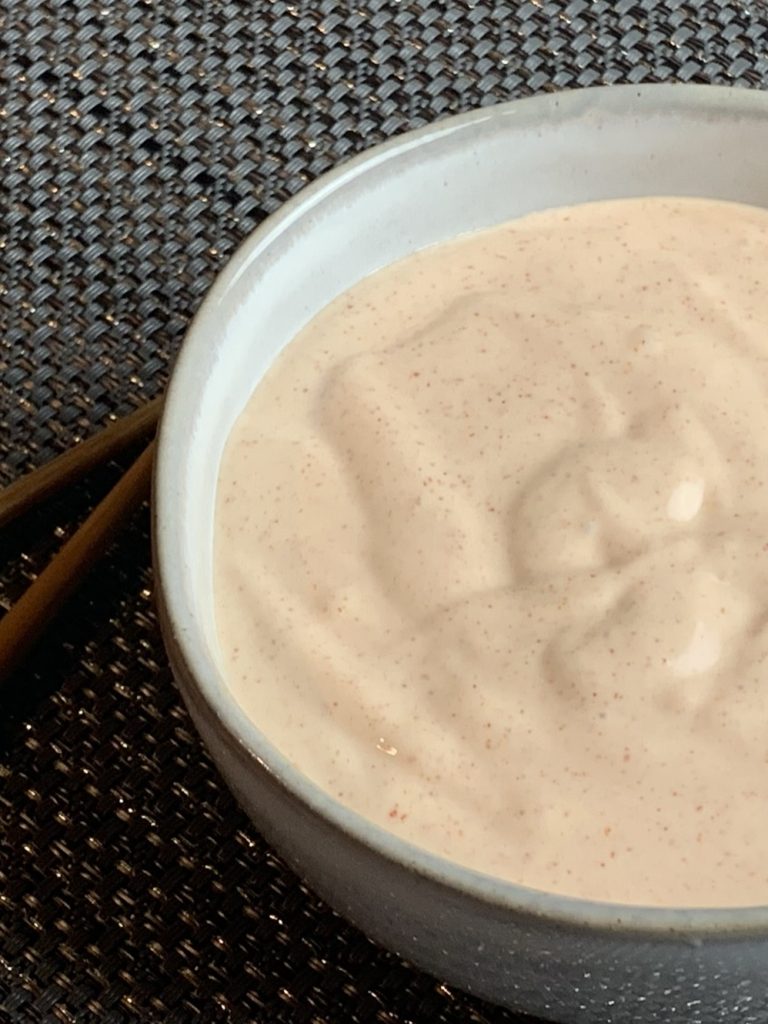 Yum Yum Sauce
Instructions
Combine ingredients.

Whisk together the mayonnaise, tomato paste, sugar, garlic powder, paprika, salt, and cayenne pepper if using. 

Add the water one tablespoon at a time until the sauce reaches your desired consistency.

It will thicken a little in the refrigerator.

Refrigerate the sauce overnight or for at least 8 hours prior to eating.

Serve with Vegetable Fried Rice and your favorite stir fry!
yum yum, shrimp sauce, hibachi