When I lived in New York, I would frequently find sausage and pea pasta on the menu at Italian restaurants, but when I returned home to the South, I couldn't find them. I decided to make my own (with a Southern twist), and my first original recipe was born. It has remained one of my son's favorites for years. 
I feel like the trick to making any dish with sausage is to make sure that you use a sausage you like. The herbs and spices used are unique to each brand and type, and everyone has their own preference. That's why I went with the unconventional choice of a country sausage instead of an Italian sausage. Neese's Country Sausage has been a staple in my household since I was a child, and I seriously packed frozen bricks of it in my luggage when flying back to NYC after visits home! (There may have been a homesick meltdown in a Food Emporium when I couldn't find Neese's and RO-TEL.) You can absolutely substitute any sausage you want.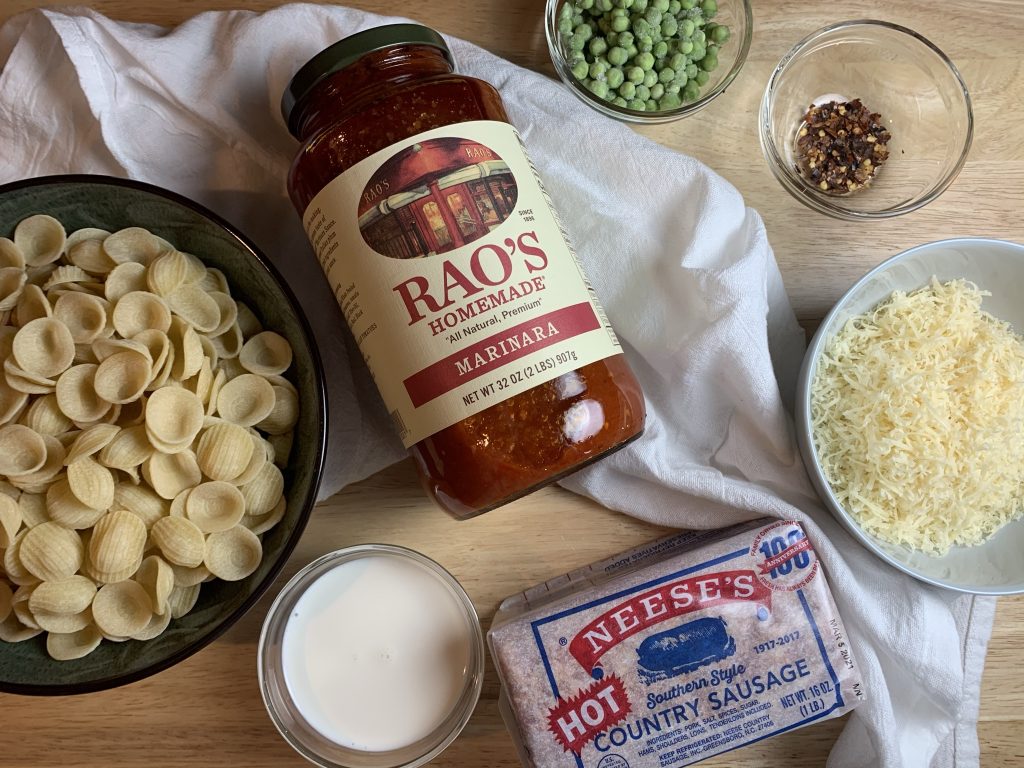 This right here is the prep work.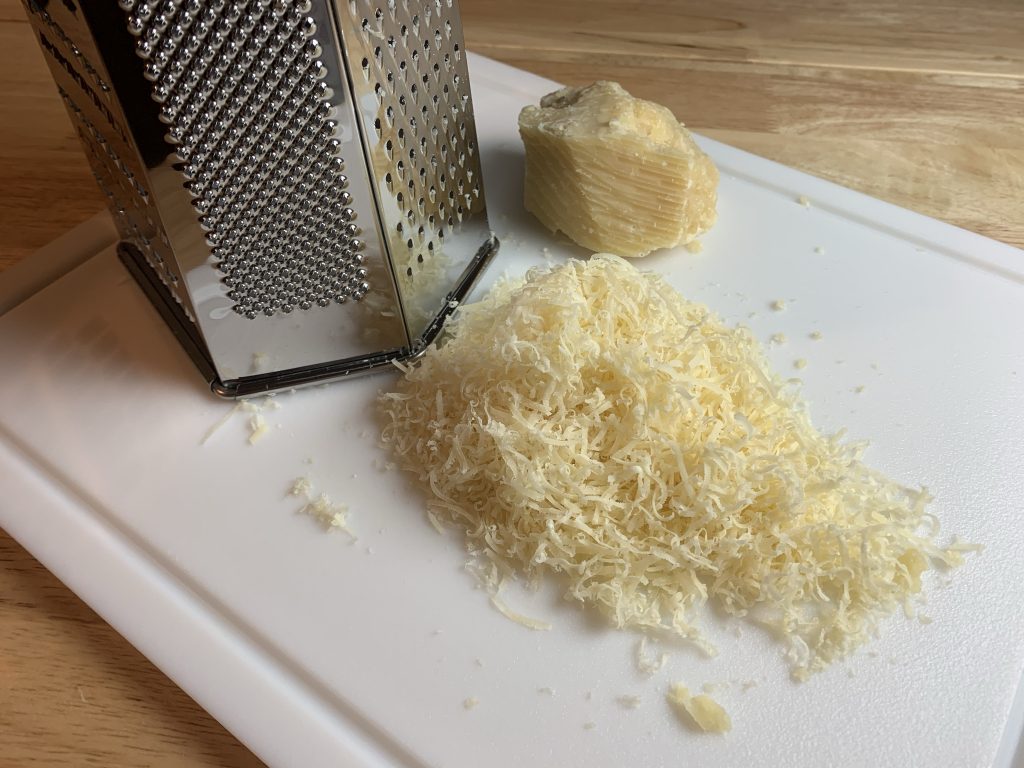 Seriously. Just shred the cheese. I always recommend using a good parmigiano-reggiano. After this, it's really just combining ingredients together to make a delicious sauce.
I just add the frozen peas to the pasta pot about a minute before it's done. Drain and add to the sauce to marry the flavors.
I think that oriecchiette (meaning little ears) does the best job of cupping the sauce for maximum flavor. Medium shells can be used as well.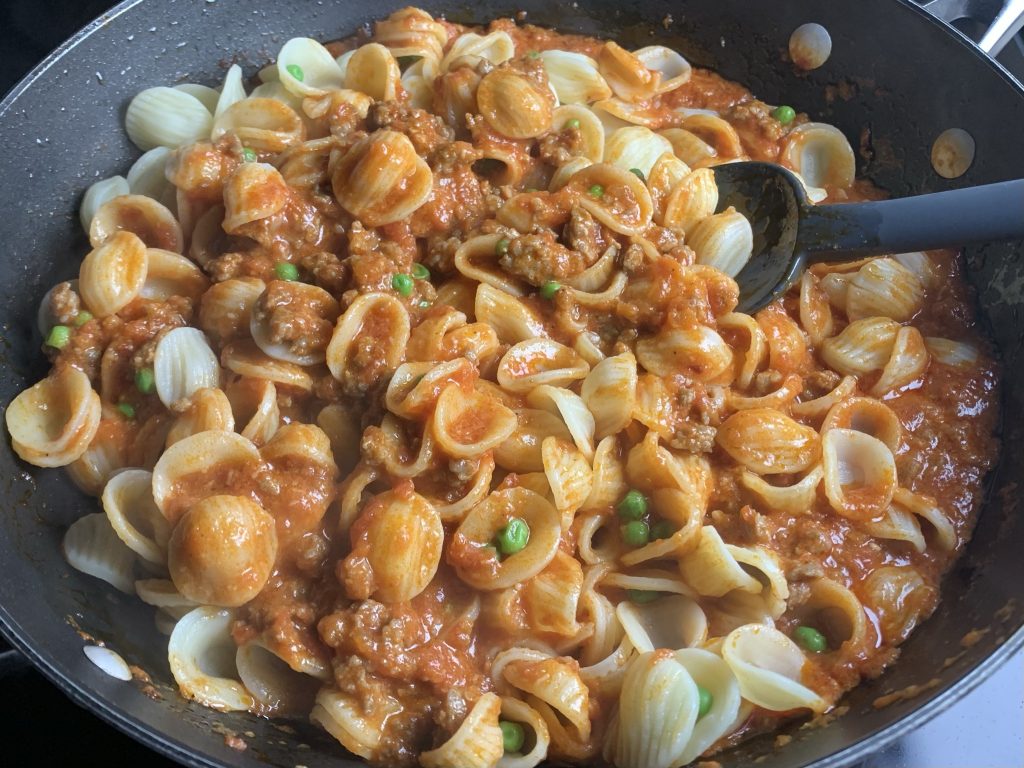 This sauce freezes beautifully. Just leave out the peas and add those with the pasta when you are ready to serve.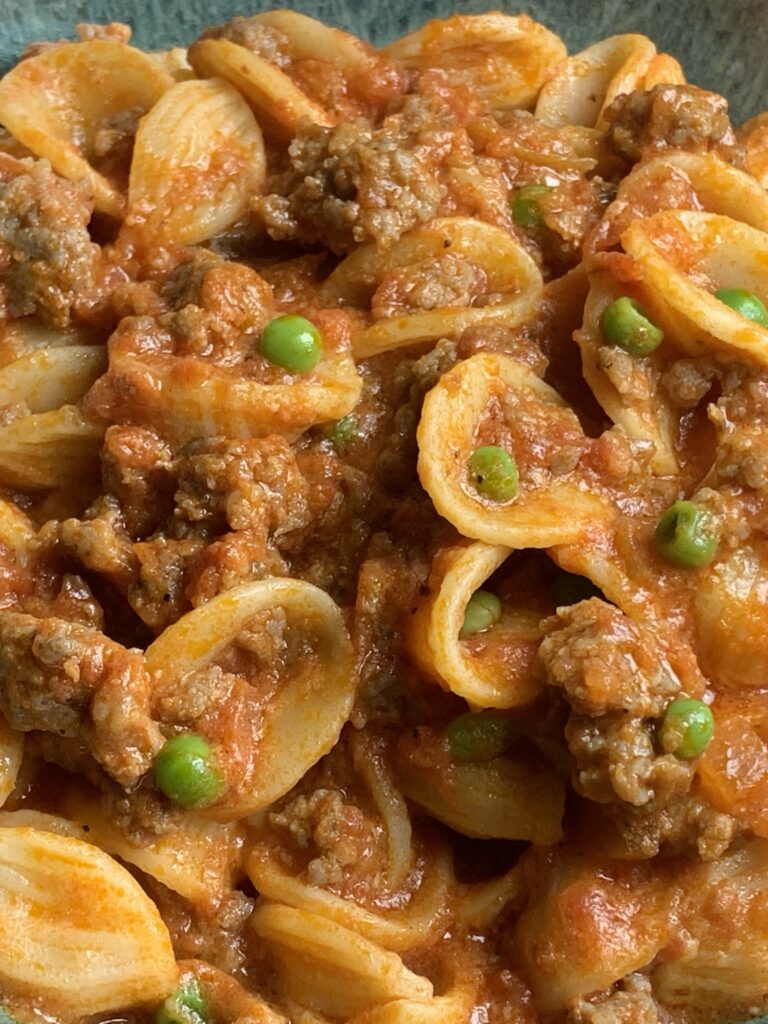 Sausage and Pea Pasta
Instructions
In a medium saute pan over medium heat, brown the sausage, breaking into small pieces. Drain.

Return the sausage to the pan and add marinara sauce and red pepper flakes. Bring to a simmer over medium-low heat and add half and half. Bring back to a simmer, stirring frequently. Reduce heat to low and add ½ cup of the parmesan cheese.

You can add more or less red pepper flakes to adjust the heat.

While making the sauce, cook pasta according to package directions. Be sure to add salt to the pasta water. When 1-2 minutes of cooking time remain, add the frozen peas to the pasta. Finish cooking and drain.

Add the pasta and peas to the sauce and allow to heat together for a minute or two. Add salt and pepper to taste. Serve topped with the remaining parmesan cheese.
pasta, meat sauce, tomato sauce, weeknight