Sausage and Cheddar in a Waffle?
I am not a sweet breakfast person. I'll always pick a sausage biscuit over a donut. My son, however, loves both, so when he was young I tried this combo on a whim, and it's been one of our favorites ever since.
The Waffle Mix
I am not a baker, so I rarely have the ingredients on hand to make pancakes or waffles from scratch. You can use whatever mix you like, but I do not recommend a "just add water" mix. It isn't sturdy enough to stand up to the sausage and cheddar. Find one that requires the addition of milk and eggs.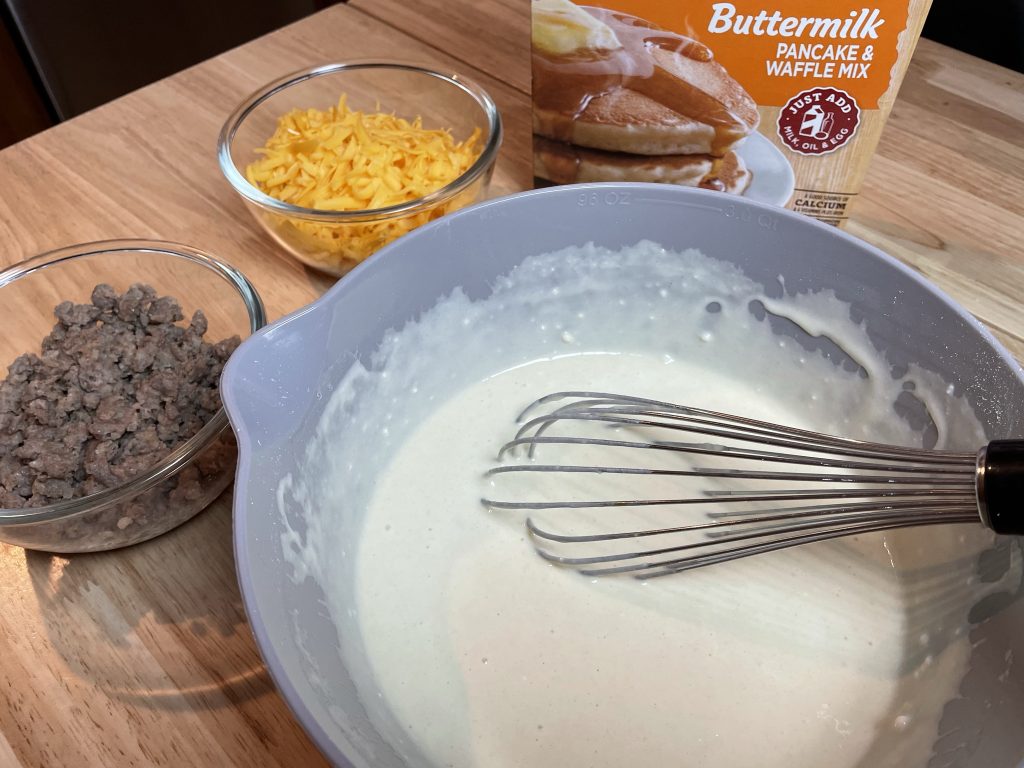 When cooking the sausage, make sure you crumble it pretty finely so that it can spread easily throughout the waffle. You may need to use the back of your spatula to fill out the spaces in the waffle iron.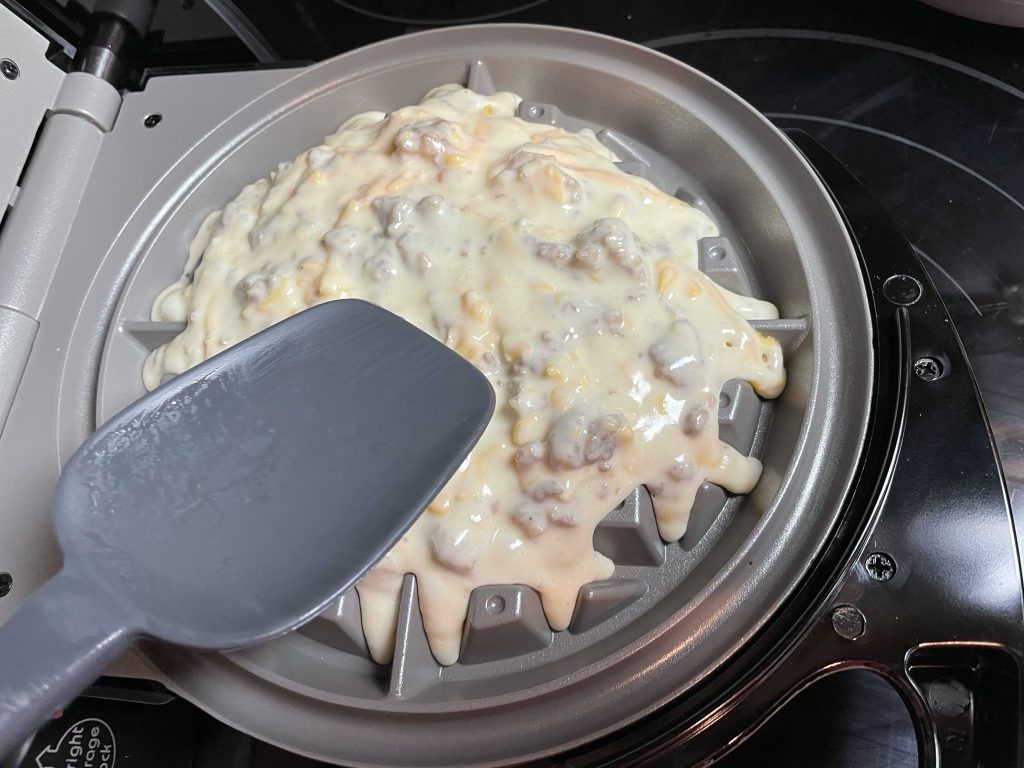 If you have any leftover waffles, allow them to cool completely and then freeze. You can reheat them in the oven at 350℉ for 10 minutes.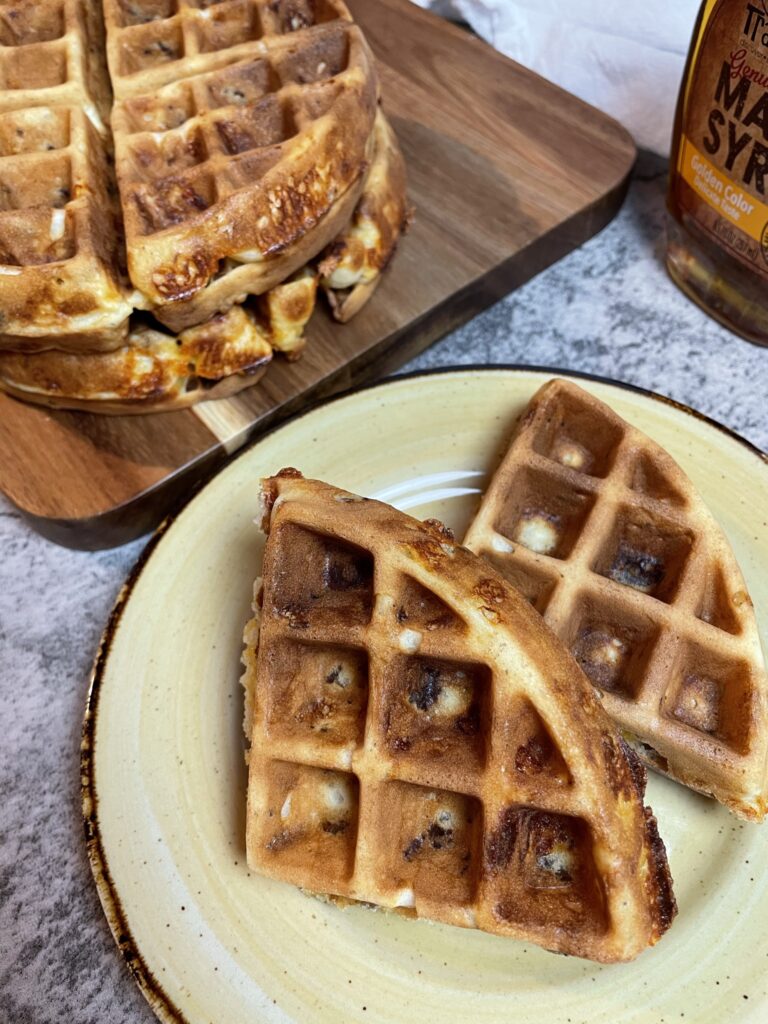 Sausage and Cheddar Waffles
Instructions
Cook sausage.

Cook the sausage over medium heat, crumbling into very small pieces. Drain thoroughly.

Make waffle batter.

In a large mixing bowl, combine the waffle mix, eggs, milk, and oil with a whisk until just combined. You don't want to over mix it; there may be some small lumps. 

Add the crumbled sausage and shredded cheese.

I made my batter according to the directions on the mix's package (I used Hungry Jack Buttermilk Pancake and Waffle Mix). I recommend following the directions on yours.

Make the waffles.

Preheat oven to 200℉. Place a baking sheet lined with aluminum foil on the center rack.

Preheat the waffle iron for at least 5 minutes. Add about 1 cup of the batter, using the back of a heat-safe spatula to spread the mix around. Cook for about 4 minutes (or according to your waffle iron's instructions), until steam stops releasing. 

Using a fork, remove the waffle from the iron. Serve immediately or place in the oven until ready to serve.

Serve and enjoy.

Add maple syrup and enjoy!