Fresh Herbs Create Big Flavors
This dip is inspired one I found at Trader Joe's. Using fresh herbs adds so much flavor! I used the entirety of these ½-ounce packs that are available at the grocery store. This is a great dip for you to play around with your favorite herbs. You can always add more or less of each depending on your preference.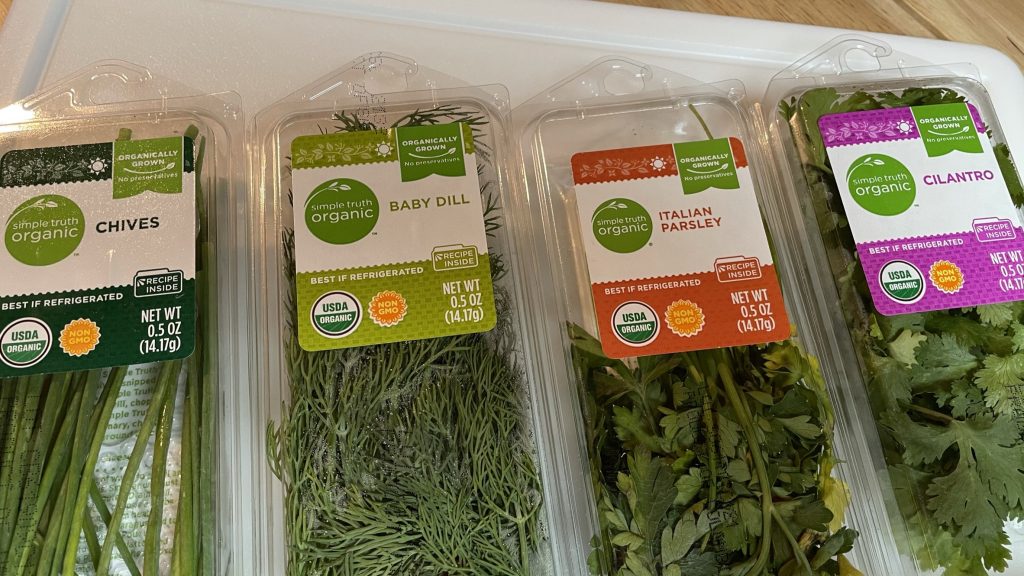 Green Goddess Dip is wonderful served with vegetable or chips. You can even use it as a spread to add extra flavor to BLTs and other sandwiches.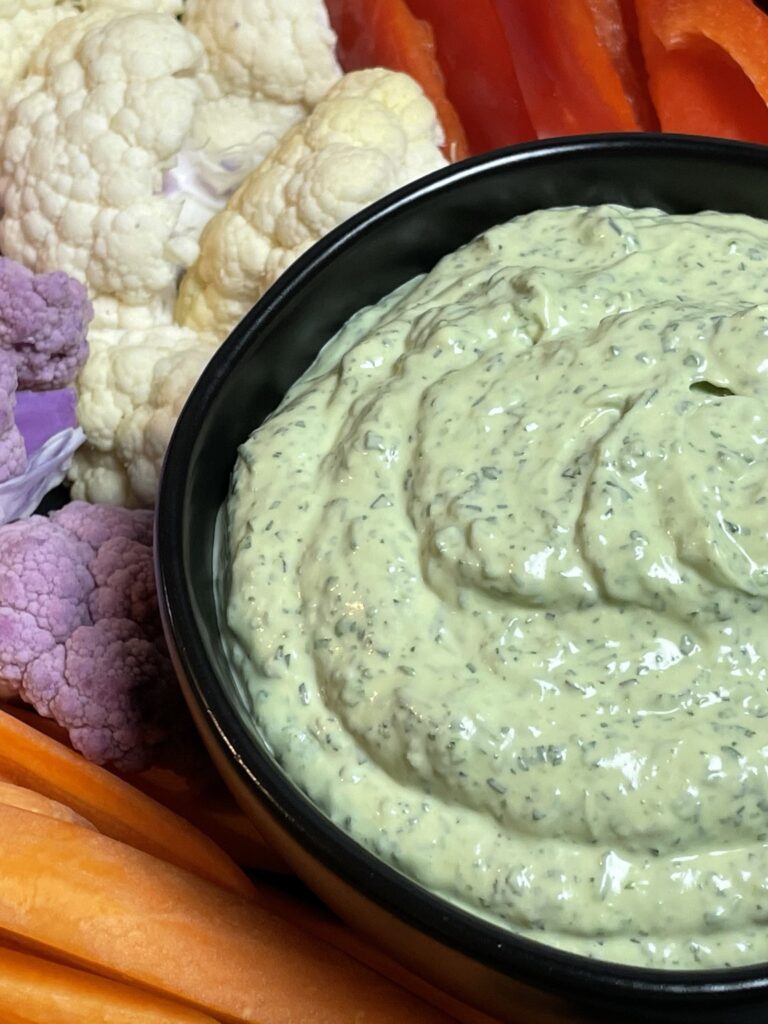 Green Goddess Dip
Instructions
Paste the garlic.

Finely chop the garlic clove. Add the salt and alternate between chopping it into the garlic and using the side of the knife blade to smash the salt into the garlic. Continue until the garlic resembles a paste.

Add the garlic paste and the juice of one lemon to a small food processor or to a blender.

Prepare the herbs

Remove any larger stems from the herbs. Roughly chop the herbs. 

Blend the ingredients.

Add the herbs, peeled and pitted avocado, sour cream, mayonnaise, and pepper to the processor/blender. Pulse to combine the ingredients; then blend on high until the dip is smooth.

If you are using a mini-prep food processor, you may want to add either the sour cream OR the mayonnaise as you may not have room for both. You can whisk in the other after processing.

Chill the dip before serving.

Chill the dip for at least two hours (overnight is even better) before serving.

Check the flavor before serving. Add salt and pepper to taste.
dip, appetizer