These chicken breasts always come out tender and moist. I think the acid from the tomatoes and lime juice does the trick. It is important to pound the chicken breasts in order to provide a mostly flat surface for full coverage.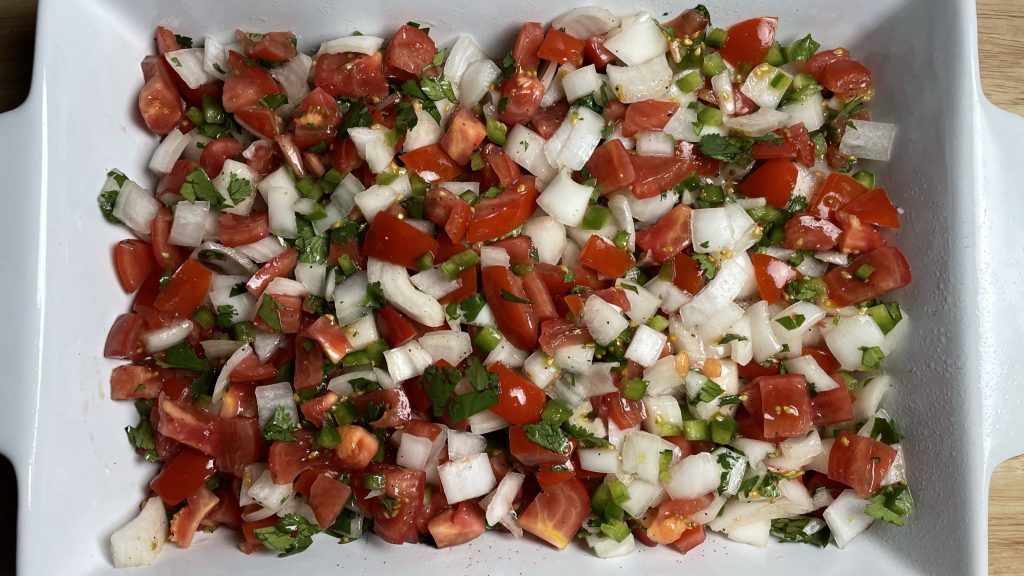 Note that it is important to cut the vegetables larger than you would for traditional pico de gallo. You can see the difference in the photos below. I do use the exact same ratio of ingredients for my pico de gallo.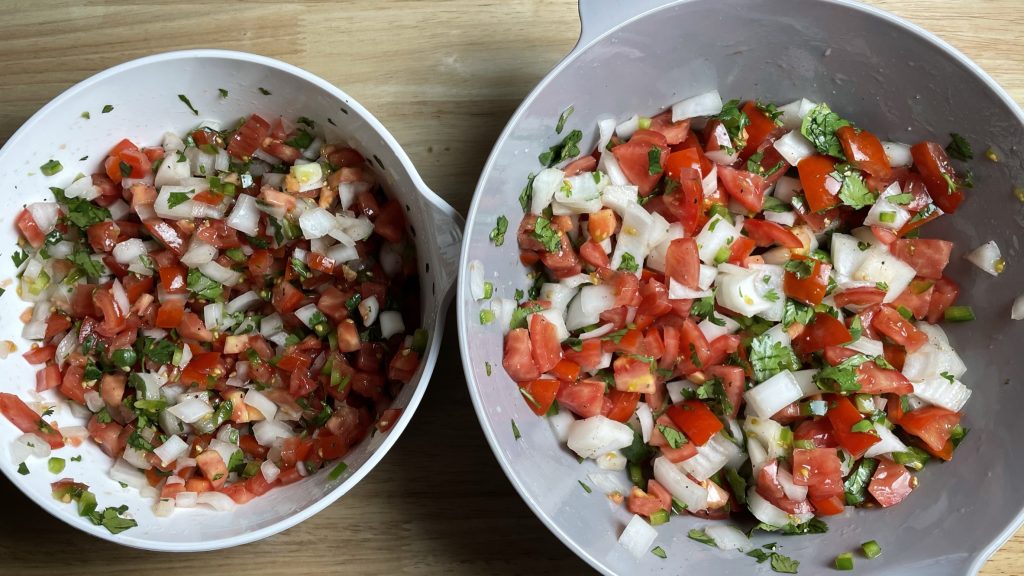 I like to serve this with cilantro lime rice. I cook the rice and let it stand, covered, for 10 minutes. I then add 1 T. of butter, ¼ c. chopped cilantro, and the zest of one lime and stir to combine.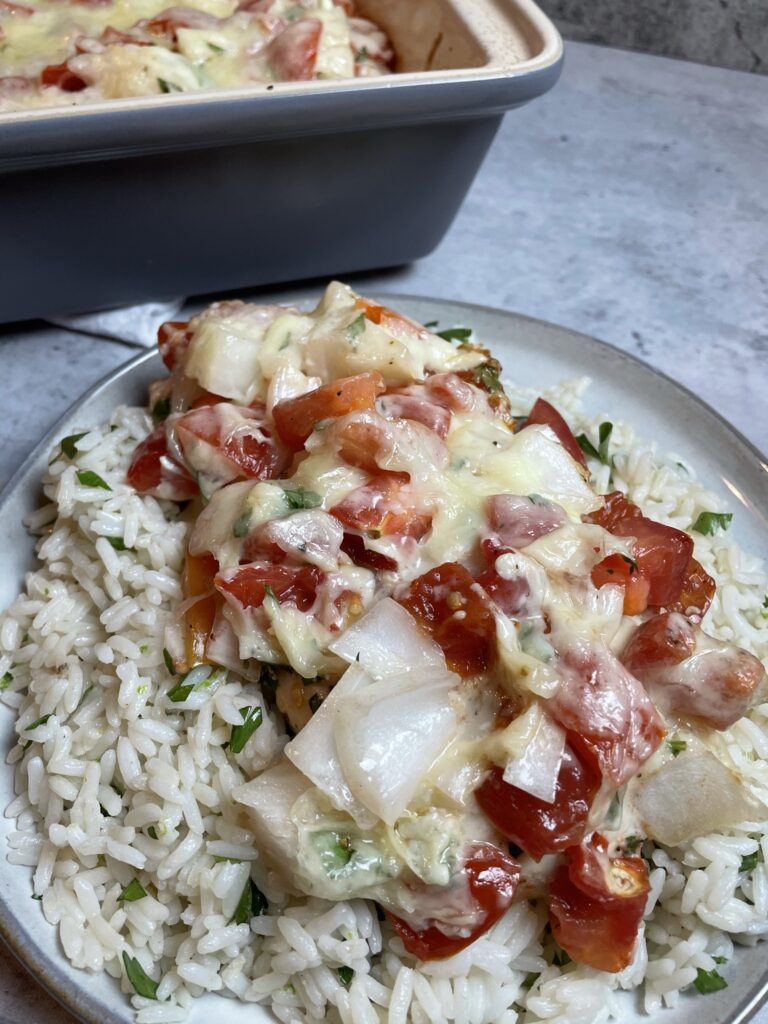 Pico de Gallo Baked Chicken Breasts
Instructions
Preheat the oven to 375℉.

Prepare the chicken breasts.

Place the chicken breasts, one at time, between two pieces of plastic wrap or in a zip top bag. Using a meat pounder, pound the breasts to a uniform thickness and place. Season both sides with salt and pepper and place into the bottom of a greased 9" x 11" baking pan.

Prepare the pico de gallo.

Cube the tomato and white onion into ¼" pieces. Remove the seeds and membrane of the jalapeño and finely. In a bowl, combine the vegetables, cilantro, lime juice, salt, and pepper.

Spread the mixture evenly over the chicken breasts and top with the shredded cheese.

You can leave the seeds and membrane in for a spicier pico.

Bake.

Bake in a 375℉ for 35-40 minutes, until the internal temperature reaches 165℉. Let rest 5 minutes before serving.
dinner, weeknight, healthy