About the Ingredients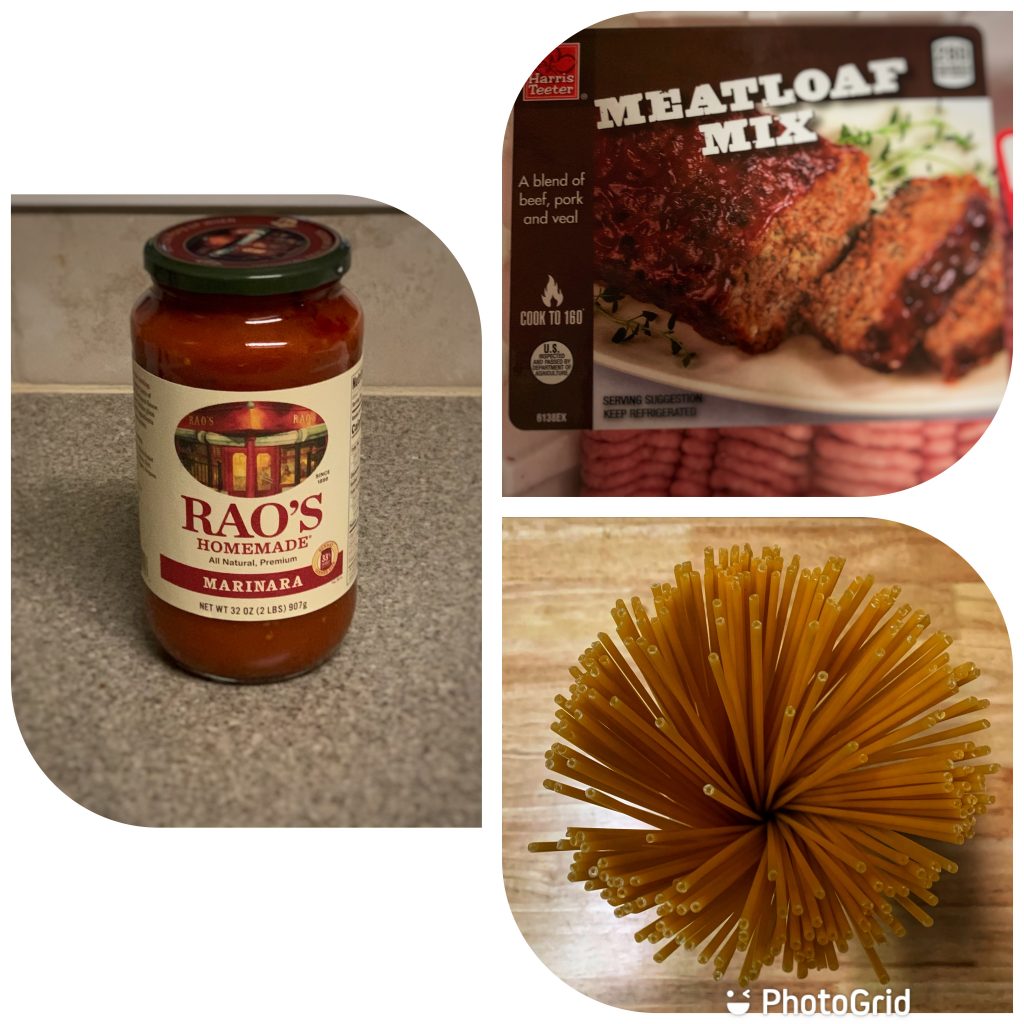 I love using bucatini instead of plain old spaghetti. The hollow center just drinks in the sauce.
You can use any marinara sauce (or make your own!), but Rao's is my favorite that I've found in the supermarket. It has wonderful flavor.
The meatloaf mix can be found near other ground meats. Each supermarket I've been in has its own blend, but the combination of beef and pork really adds a depth of flavor you won't get from ground beef alone. If you want to lighten up the recipe, though, you could definitely substitute ground turkey or lean ground beef.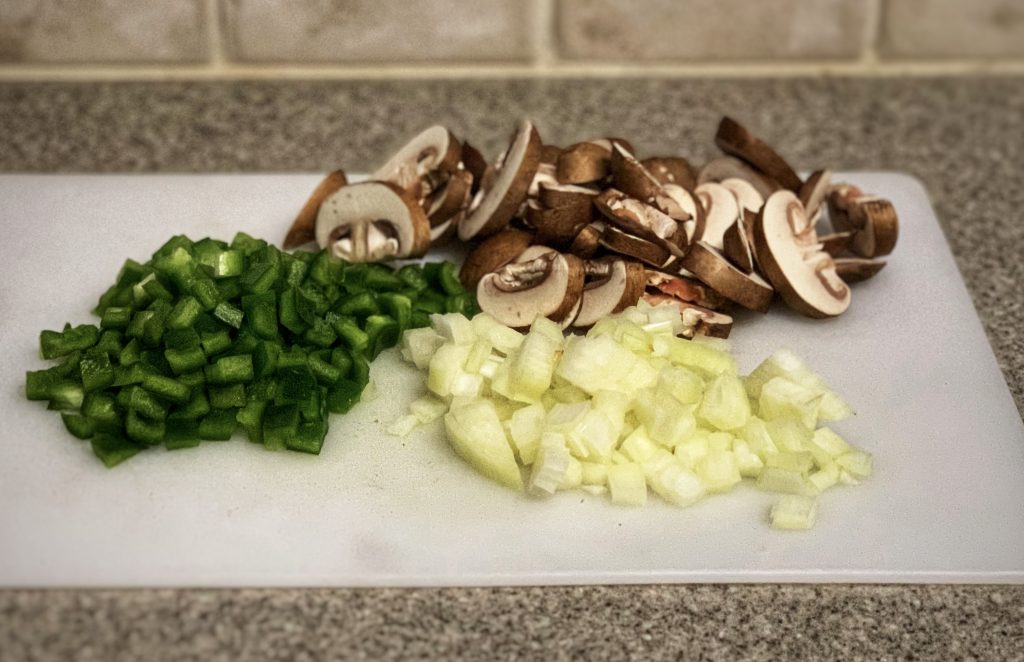 I have used cremini mushrooms, yellow onion, and green pepper, but you could certainly change that up with what you have on hand.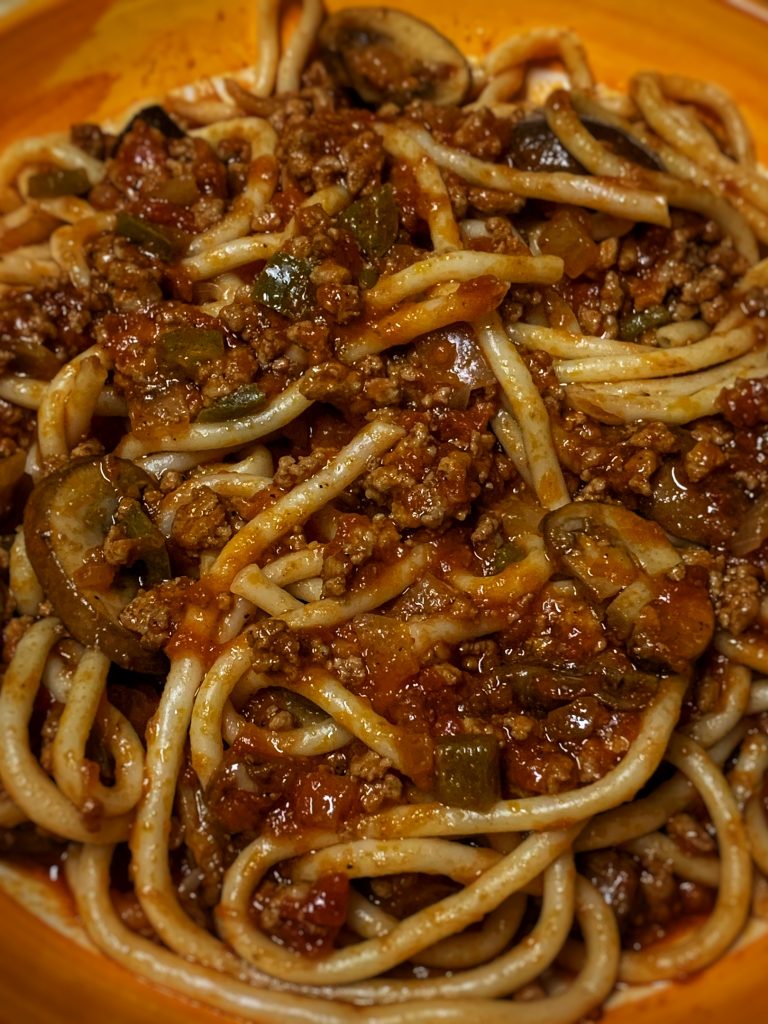 Bucatini with Meat Sauce
Description
A rich and tomato sauce with vegetables makes for an easy weeknight meal. The bucatini stands up nicely to the hearty sauce.
Instructions
Step 1

Add the butter and one tablespoon of butter to a Dutch oven over medium-high heat. Add the mushrooms and saute for 3-5 minutes, until nicely browned. Remove the mushrooms from the pot and set aside.

Step 2

Add the remaining olive oil to the pan along with the diced onion and bell pepper. Saute the vegetables until the onions are translucent, about 2-3 minutes. Then add the meatloaf, salt, and pepper and saute until the meat is browned, breaking it up as you go. 

If you want to lighten up the recipe, you can drain the meat after this step. You might want to reserve some pasta water to loosen up the sauce.

Step 3

Now add the mushrooms back to the pot along with the marinara sauce, crushed red pepper, bay leaf, and red wine vinegar. Bring to a boil; then reduce to a simmer. Allow to simmer for at least 30 minutes and up to an hour.

Step 4

While the sauce simmers, cook the bucatini according to the package directions. Make sure to salt your pasta water!

If you drained the meat, reserve a 1/2 cup of the pasta cooking water before draining the pasta.

Step 5

Add the pasta to the meat sauce, stirring to combine. Top with freshly grated parmigiano-reggiano and serve!
pasta, meat sauce, tomato sauce, weeknight